Academic Performance and Student Achievement
At Ryedale School we are proud of our high academic standards. Our expert teachers use research-informed pedagogical strategies, combined with their knowledge and love of their subjects, to teach brilliant lessons. We have thought deeply about what our young people will learn, and we have collaboratively designed an exciting and enriching curriculum that contains, "the best that has ever been thought, said, made, played, and discovered."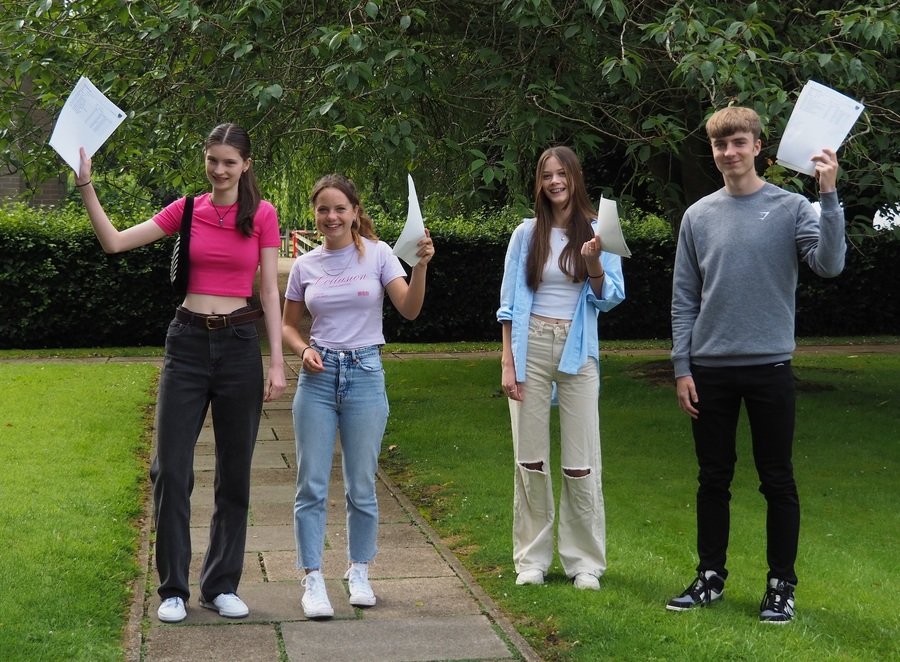 Examination Success
Our students perform superbly well in their GCSE examinations every year. Our attainment scores are very high, placing Ryedale School amongst the highest attaining schools in the country. Academic achievement for all learners, regardless of prior attainment, gender, SEND and pupil premium status, exceeds the national average.
We are especially proud of the progress all students make in our school. Our Progress 8 score, a measure which attempts to capture how much a secondary school raises the attainment of its students from SATs in Year 6 to GCSEs in Year 11, is outstanding. We have scored 'well-above average' (the highest category) ever year since the introduction of this measure in 2016. We are typically ranked in the top 10% of all state schools in England.
2020 and 2021 Cohorts
We are so proud of the way our Year 11 cohorts performed in the face of the challenging circumstances presented during the pandemic. All students gained results that reflected their potential and commitment and all went on to access appropriate post-16 courses. We wish them every success in their future studies.
Historical Progress 8 Scores
2016: +0.48
2017: +0.60
2018: +0.87
2019: +0.51
2019 GCSE Results
Progress 8: 0.51
Attainment 8: 5.2
% English and Maths (Grade 4+): 72%
FSM6 P8: 0.25
2018 GCSE Results
Progress 8: 0.87
Attainment 8: 5.7
% English and Maths (Grade 4+): 82%
FSM6 P8: 0.59