Student Leadership
Our Values: honesty, kindness, respect, and to be curious and work hard, underpin the student leadership opportunities here at Ryedale School. We believe that our young people should have the opportunity to participate actively in school life by taking up additional roles and responsibilities. We enable and empower our students to participate in the sort of leadership opportunities which prepare them for life in modern Britain and a global society; a society where we value equal opportunities and one in which a variety of beliefs and opinions are heard and respected. These important roles also give our students a voice that they use to contribute to the continued improvement of our school.
Senior Prefects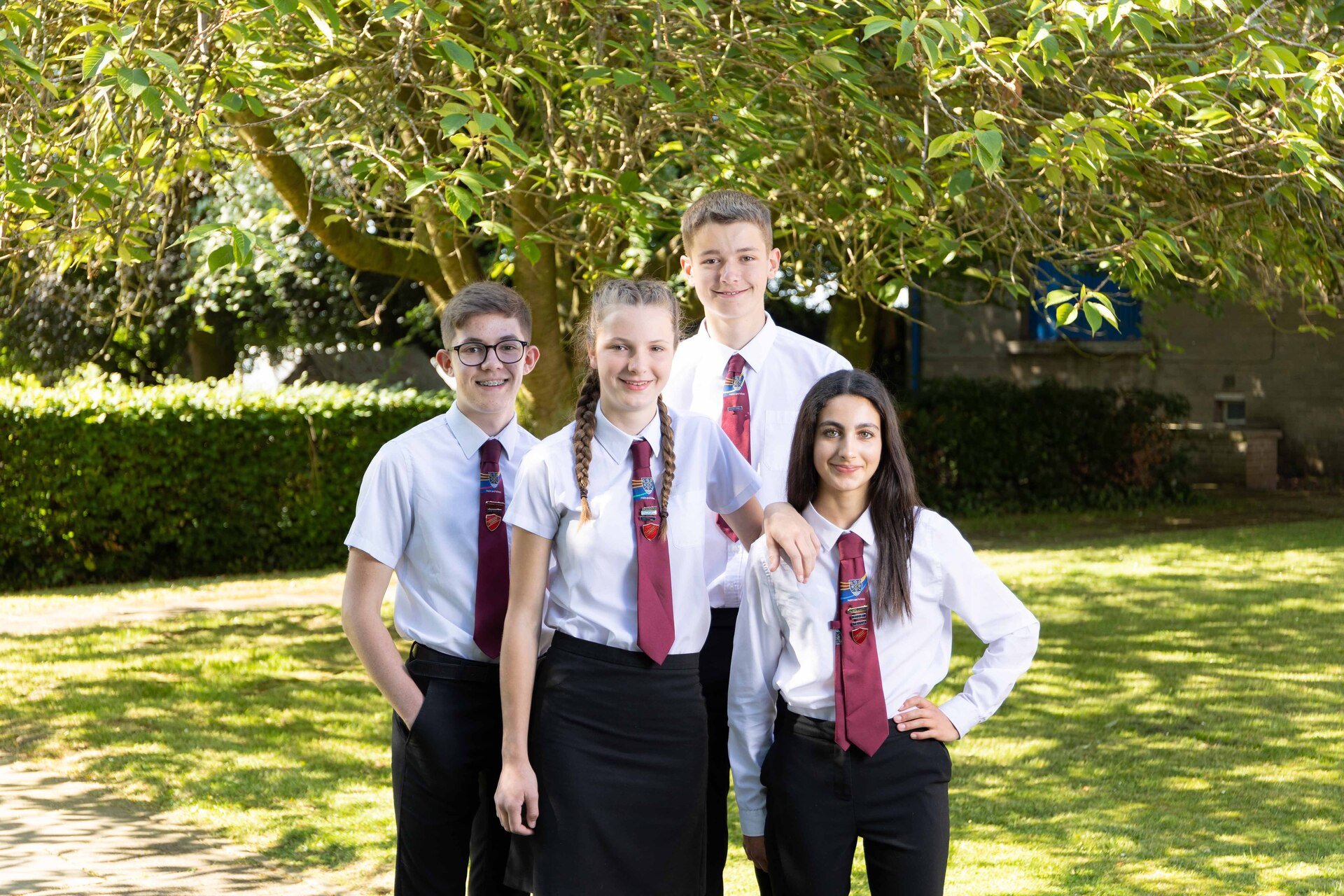 Our Head Girl, Boy and their deputies are elected in the summer term of Year 10. Students undertake a rigorous application and interview process, competing against the best student leaders within the school community.
Head Girl– Emily Scott​
Head Boy– David Screeton​
Deputy Head Girl– India Steele​
Deputy Head Boy– Jack Wilkinson
Prefects
In the summer term of Year 10, the prefect application process begins. Prefects are elected by their teachers and the SLT.
Our Prefects have the following responsibilities
Modelling high standards of personal conduct and behaviour at all times.
Leading by example at all times.
Ensuring Attitude to Learning Grades are never less than 'Good' in all subject areas.
Challenging and reporting poor behaviour displayed by other students. This includes behaviour on school transport.
Undertaking at least one duty per week to support school systems.
Supporting and looking out for other students in school by looking out for students who may seem unhappy or who are alone; participating in activities such as Buddies; supporting with extra-curricular clubs and working with younger students in form time where requested.
Supporting the Senior Leadership Team by willingly undertaking duties as requested, including representing the school at events and engaging with parents and other visitors to the school.
Being open, honest and polite with when interacting with all students and staff.
The prefect team promotes positive behaviour in and around the school community and act as positive role models in their everyday interactions at Ryedale School.
Student Council
The Student Council plays a key role in life at Ryedale School.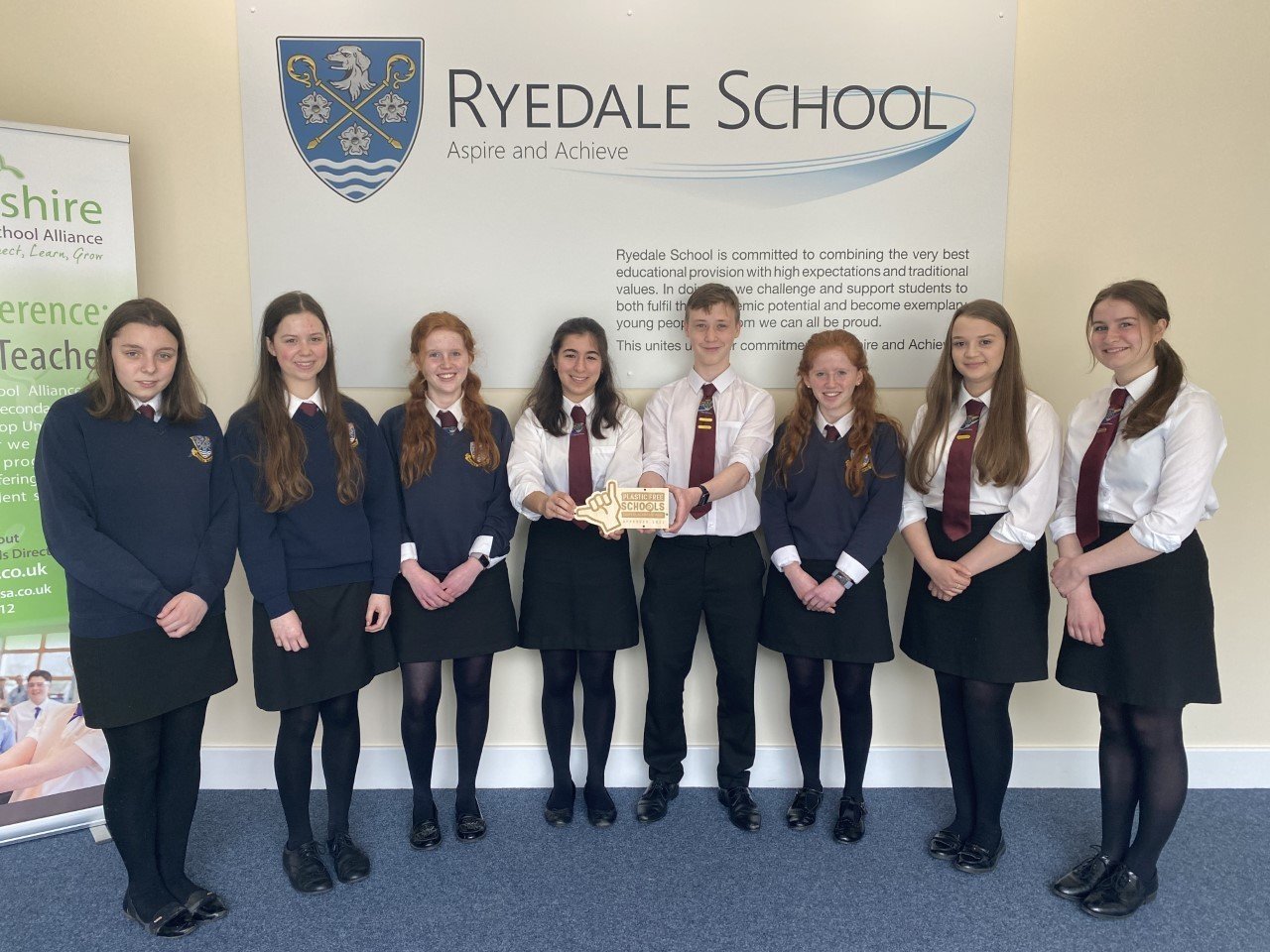 They are the mouthpiece of the student body and give us the student perspective on a wide range of issues. The Student Council is a democratically elected body made up of one representative from each of the tutor groups.
The Student Council regularly collects and offers ideas and suggestions from the tutor groups on a range of whole school issues. For example:
school catering
school transport
school facilities
The Student Council is also divided into committees which are led by our Year 11 Ambassadors:
Teaching and Learning Committee:
They work with members of the academic team to support the development of teaching and learning at Ryedale. They support the school by giving our views about what works for the students and how our learning can be even better. This might be by conducting student voice surveys, suggesting new activities and topics or by helping evaluate new and innovative ideas that are introduced in school.​​
​
Charities Committee:
We will be leading on the work which the school will vote on, as to which charities we will support as a school. We will be working closely with Miss Heath to plan interesting and fun ways that we can get the whole school involved so that we can raise money or collect goods for those who are less fortunate than ourselves.​
Equalities Committee:
Working with a range of staff, this committee are at the forefront of promoting and raising awareness around a range of key dates and events that help to promote equality across the communities that we live in. Examples might include LGBT History month, mental health awareness week and International Women's Day. They make links with students and Student Councils in other schools to find out what it is like to be a student in a school that is different to Ryedale. We will also be thinking about how Ryedale School students can be more involved in our local community and extend the work that is already in place at Ryedale School, around links with other cultures and communities.​
Mental Wellbeing Committee:
This group works with Miss Zarb to discuss ways we can further support the positive wellbeing of all members of our school community. The group supports with assemblies​
We also have Student Ambassadors for Environmental Action.​
Sports Captains
Our Year 11 Sports Captains have a passion for sport and are excellent role models both on and off the sporting stage. Year 11 Sports Captains take overall responsibility for working alongside the staff member in charge of their house, organising individuals and teams for house matches throughout the year. Year 7-10 Sports Captains work alongside and support our Year 11 leaders to organise and lead their house in inter-house sport competitions.
In order to become a Sports Captain, students need to have an interest in developing their leadership skills, a passion to ensure all students within the school community are offered the chance of involvement and be committed to making a positive difference to Ryedale School through sport and physical activity.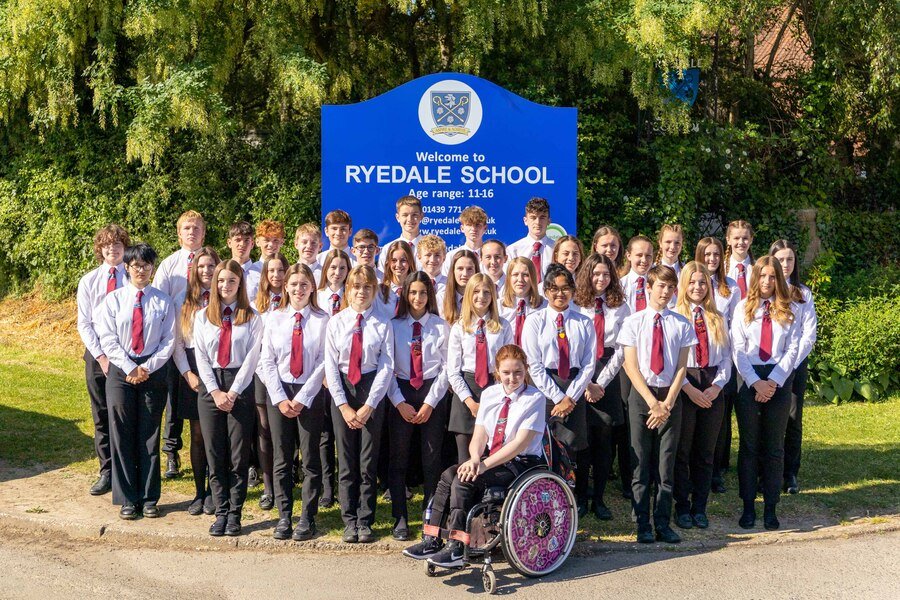 Student Ambassadors
​
Here at Ryedale School we are committed to enhancing the use of student voice to support school improvement and students' personal development. The following groups of students are our school ambassadors, working alongside various staff members to ensure Ryedale School is the very best it can be.​