SMSC and British Values
"

We have more in common than that which divides us."

Jo Cox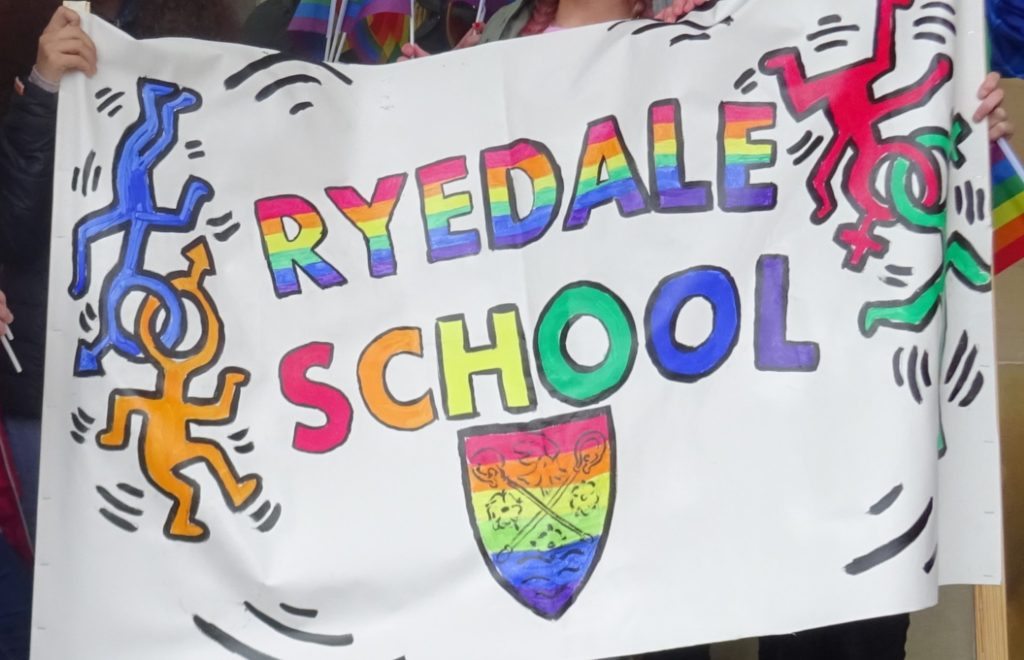 How our young people see themselves, each other and the world around them is shaped by what they learn about here at school. In order to prepare our students for life in modern Britain, we must support them to understand diversity and celebrate difference.
It is a sad fact that discrimination and intolerance exist in our wider community; we want to empower our students to challenge these attitudes and to embody our values of kindness and respect. We are committed to providing our students with opportunities to explore and appreciate more fully the range of different faiths and cultures represented beyond their rural environment. We want our young people to develop accepting attitudes towards those who are different to them and feel proud of the things that make them different themselves.
An Inclusive Curriculum
All subject areas support our commitment to inclusion and diversity; it is vital that our curriculum reflects modern Britain. We also believe it is important that all pupils feel included in and represented by our curriculum; the evidence shows that this makes them much more likely to engage with their learning, achieve better and have positive mental health.
Our SMSC provision is mapped across the school to ensure that students spiritual, moral, social and cultural development is at the heart of what we do.
Student Ambassadors
We have a team of student ambassadors whose job it is to support our commitment to being a truly inclusive school. These teams meet with SLT and Heads of Department, prepare form time activities and lead assemblies on all areas of inclusion and diversity.
Student Ambassadors 2021-22:
Environmental Ambassadors- Poppy Robinson and Chris Lloyd will be supported by Miss Wright to help shape our work and policies on environmental issues and sustainability
Mental Wellbeing Ambassadors-Amelia Featherstone and Grace Deighton will be supported by Dr Williams to help shape our work and policies on mental wellbeing for all.
Anti-racism Ambassadors- Lipxin Tang and Oakes Ellis will work with Ms Heath and Mr Hopkins to promote and develop our anti-racism agenda at Ryedale School.
Anti-bullying Ambassadors- Martha Lowther and Ben Wilson will be supported by Mr Gee to ensure that Ryedale School continues to be a safe, kind and respectful place to learn.
LGBTQ+ Ambassadors- Bea Flatt and Anna Bowes will support Ms Kesterton with our work towards achieving the Rainbow Flag Award.
Enrichment
Our programme of assemblies, clubs, personal development and citizenship weeks as well as calendared events such as Black History Month, Pride Month and LGBT+ Group and Amnesty Group ensure our wider curriculum supports our commitment to an inclusive and diverse school.
If you would like to learn more about any of the aspects of inclusion and diversity, these links offer advice, resources and guidance.
Celebrating Diversity
https://www.britishcouncil.org/voices-magazine/nine-ways-celebrate-diversity
LGBTQ+
https://www.stonewall.org.uk/help-and-advice
Stonewall Coming Out: Guidance for Parents https://www.stonewall.org.uk/help-advice/coming-out/coming-out-advice-and-guidance-parents
Race Discrimination
https://www.nspcc.org.uk/globalassets/documents/race-and-racism/unicef-anti-racism-resource-pack.pdf
https://www.equalityhumanrights.com/en/advice-and-guidance/race-discrimination