The Physical Education curriculum at Ryedale inspires all pupils to succeed and excel in a wide range of competitive sports and other physically demanding activities. It provides a variety of opportunities for pupils to become physically confident, in a way which supports their health and fitness and promotes a desire for continued participation. By giving pupils the opportunities to compete in sport and other activities it enables pupils to build character and social skills, helping to embed values such as resilience, fairness and respect.
The Physical Education Curriculum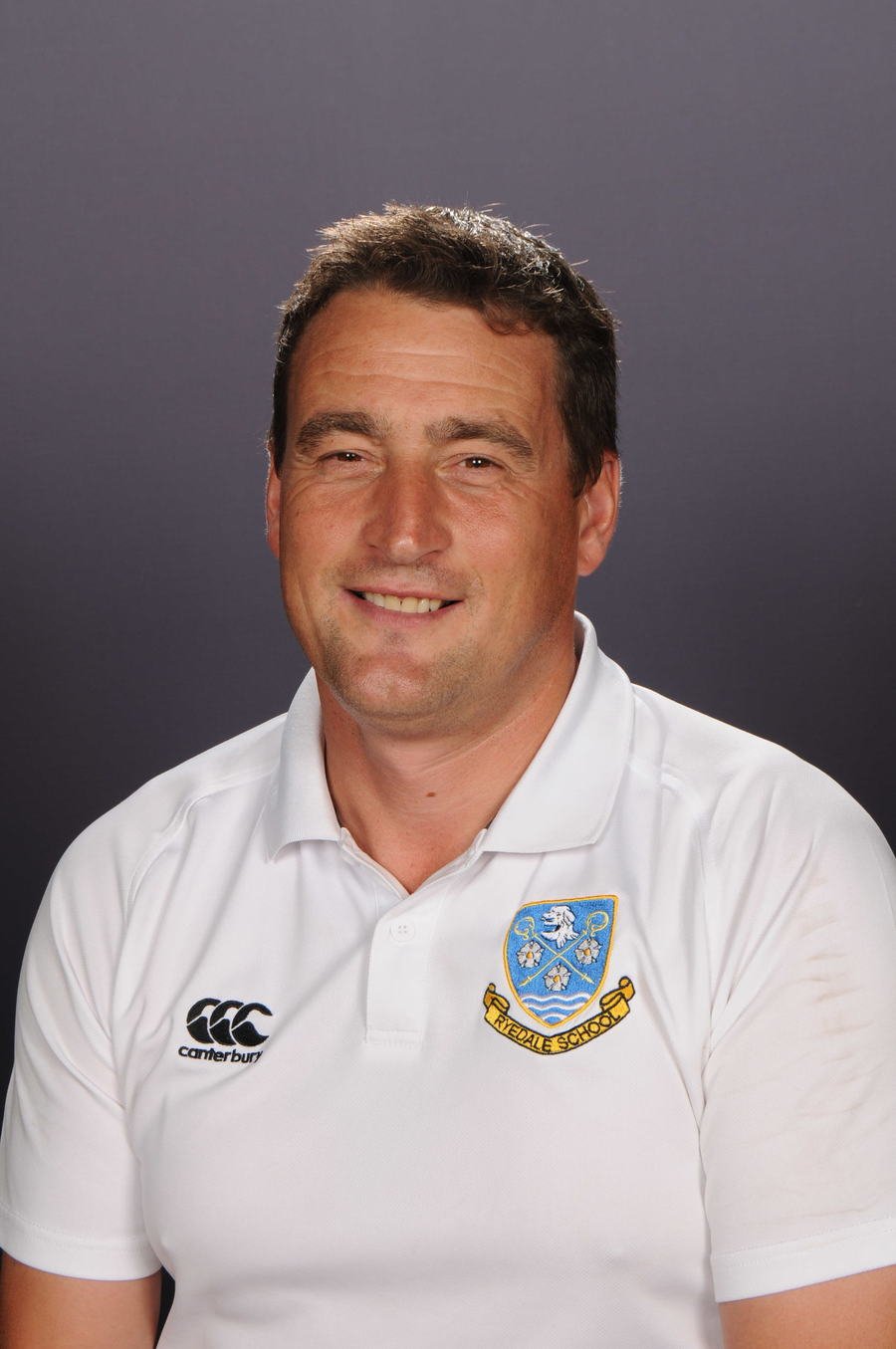 Head of Physical Education
Philip Marwood
GCSE Course Information
COURSE AIMS
To provide students with an interest and enthusiasm in sport and the opportunity to learn advanced skills and techniques. This results in students becoming highly skilled and knowledgeable in many areas of physical education.
COURSE CONTENT
GCSE students participate in 5 lessons per fortnight, in addition to 4 hours per fortnight of core PE. This composes of practical and theory lessons.
The theory part of the course covers: applied anatomy and physiology; movement analysis; physical training; use of data; sports psychology; socio-cultural influences and health, fitness & well-being.
In the practical part of the course, students will have the opportunity to participate in a range of activities, including hockey, netball, badminton, athletics, football, rugby, tennis and cricket.
ASSESSMENT
Assessment has practical and written components; exams are sat at the end of Year 11.
Practical performance - assessment in the skills and techniques of 3 sports activities (One team sport and two individual sports or vice versa). This can include sports done outside of school. Assessment includes a written analysis of practical performance. (40%)
Paper 1 - the human body & movement in physical activity & sport.
1 hour 15 mins (30%)
Paper 2 - socio-cultural influences and well-being in physical activity and sport.
1 hour 15 mins (30%)
OTHER INFORMATION
All students will do 2 hours a week of compulsory core PE, even if they do not choose a GSCE PE option.
Extra-Curricular and Enrichment
Extra-Curricular Opportunities
This is an integral and important part of the department's work. The department offers an extensive range of extra curricular activities including lunchtime and after school practices and fixtures. House match competitions run throughout the year, taking place through twenty three different sports. The results go towards the Halifax trophy which is presented at the end of the Easter term. School teams are successful at District, County and National Level. Pupils respond to extra curricular opportunities extremely positively.
Physical Education lunchtime practices
Autumn 1

Autumn 2

Spring 1

Spring 2

Summer 1

Summer 2

Girls

Year 7-11

Hockey

Netball

Fitness

Running

Football

Hockey

Netball

Fitness

Running

Rugby

Football

Hockey

Netball

Fitness

Running

Rugby

Football

Hockey

Netball

Fitness

Running

Football

Tennis

Rounders

Fitness

Running

Tennis

Rounders

Fitness

Running

Boys

Year 7-11

Football

Rugby

Fitness

Running

Football

Basketball

Rugby

Fitness

Running

Basketball

Rugby

Football

Fitness

Running

Basketball

Rugby

Football

Fitness

Running

Cricket

Tennis

Fitness

Running

Cricket

Tennis

Fitness

Running